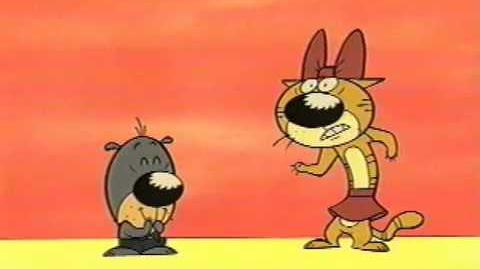 At first a what a cartoon skit then it was a nominee for the big pick it got second place.
Section heading
Edit
Aired Monday 8:00 PM Jan 01, 1999 on Cartoon Network
Section heading
Edit
Vivan and paco with mama mia. The cat is best known for being in cartoon network summer resort episode three. I made a wikia of of these it has a lot more info.
http://foe-paws.wikia.com/wiki/Foe_paws_Wiki I made this wikia I has lots of interesting information.
Ad blocker interference detected!
Wikia is a free-to-use site that makes money from advertising. We have a modified experience for viewers using ad blockers

Wikia is not accessible if you've made further modifications. Remove the custom ad blocker rule(s) and the page will load as expected.